We spend over 90 percent of our day in interior spaces. Despite this, most people take interiors for granted, barely noticing the furniture, colors, textures, and other elements-let alone the form of the space-of which they are made. Sometimes, of course, the design of the interior does catch our attention. Maybe it's the pulsing excitement of a casino, the rich paneling of an expensive restaurant, or the soothing background of a religious facility.
The interior design profession is a lot more than what you see portrayed on various television programs. The profession of interior design has been defined by educators and professionals. This widely accepted definition is provided to help you understand what the profession is all about:
Interior design is a multi-faceted profession in which creative and technical solutions are applied within a structure to achieve a built interior environment. These solutions are functional, enhance the quality of life and culture of the occupants, and are aesthetically attractive. Designs are created in response to and coordinated with the building shell, and acknowledge the physical location and social context of the project. Designs must adhere to code and regulatory requirements and encourage the principles of environmental sustainability. The interior design process follows a systematic and coordinated methodology, including research, analysis and integration of knowledge into the creative process, whereby the needs and resources of the client are satisfied to produce an interior space that fulfills the project goals.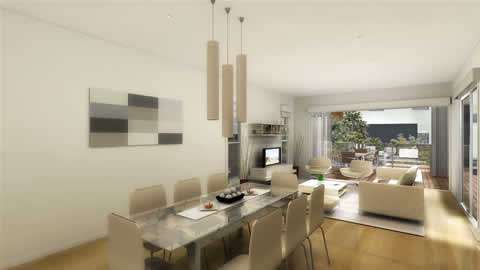 Professional interior designers are not interior decorators and interior decorators are not professional interior designers, although the public generally does not see any difference. "Interior design is not the same as decoration. Decoration is the furnishing or adorning a space with fashionable or beautiful things. Decoration, although a valuable and important element of an interior, is not solely concerned with human interaction of human behavior. Interior design is all about human behavior and human interaction."
Although a professional interior designer might provide interior decoration services, an interior decorator does not have the education and experience to perform the many other services of a professional interior designer. A decorator is primarily concerned with the aesthetic embellishment construction of nonload-bearing walls and certain mechanical systems that are routinely produced by a professional interior designer.
What do Interior Designers Do?
Interior design professionals provide the owners of homes and many kinds of businesses with functionally successful and aesthetically attractive interior spaces. An interior designer might specialize in working with private residences or with commercial interiors such as hotels, hospitals, retail stores, offices, and dozens of other private and public facilities. In many ways, the interior design profession benefits society by focusing on how space-and interior environment-should look and function.
The professional interior designer uses his or her educational preparation and training to consider how the design affects the health, safety, and welfare of occupants. Many projects today include careful consideration of sustainable design in the selection of furniture and materials used in the interior. Planning the arrangement of partition walls, selection of furniture and specifying aesthetic embellishments for the space are all tasks the designer uses to bring the interior to life. A set of functional and aesthetic requirements expressed by the client becomes reality.