There was a time when individuals who had a good sense of color and a knack for rearranging furniture could become decorators. In fact, many of the earliest decorators had very little formal training in the field. There was a reason for that: No real educational programs in interior design or decoration existed before the early part of the 20th century. For anyone wishing to be a professional interior designer in this century, however, a formal education is required. The professional has become too complex to allow minimal educational preparation. In states that certify, register, or license interior designers, formal education is a requirement. In addition, the examination required for licensing and professional-level membership in the associations also requires formal education in interior design.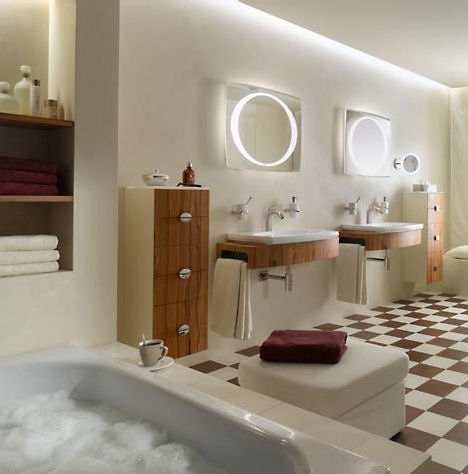 Bathroom furniture from Keuco - Palais bathroom
Interior design education in the early 20th century evolved from the fine arts, home economics, and architecture. One of the most notable early schools where interior decoration courses were offered was the New York School of Fine and Applied Arts, now know as Parsons, the New School for Design. Courses were added there after 1904, when a number of interested students helped encouraged the formation of the educational program. Schools of fine art as well as colleges of home economics and architecture gradually added more classes and extensive programs of study. As the profession grew, curriculums became more comprehensive, acknowledging that interior decoration and interior design called for more than developing a sense for color and knowing furniture and architectural styles. Students and employers increasingly realized the importance of formal course work for entrance into the profession.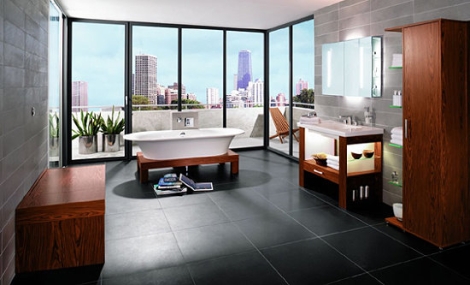 Bathroom Furniture from Villeroy & Boch - the City Life bathroom
The profession changed dramatically after the Depression in the 1930's and World War II. Commercial interior designers in particular required more training in building systems and the development of construction drawings. Business and industry in the United Stars and throughout the world changed in the 1940s and 1950s, creating many specialties in interior design. Professionals working in these areas required even more specialized information to practice effectively.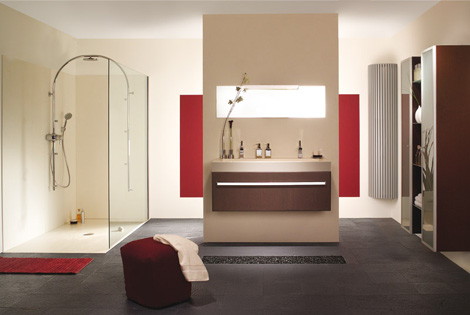 Bathroom Furniture from Ambiance Bain - the Quadra
If your goal is to be known as a professional interior designer capable of designing the interiors of high-end exclusive residences, a casino in Las Vegas, a children's hospital, or any kind of commercial interior, you must obtain formal education. The day of the self-taught decorator is long gone in this serious profession.

Bathroom Furniture from WS Bath - Fantana
High School Preparation
High school students interested in interior design as a career should be planning on academic course work that will allow her or him to gain admittance to a university or college. The college preparatory program at your high school prepares you to enter a college. High schools also offer other courses that will be of value to you in the profession such as drafting and art classes. The additional language, math and science classes will be very important to the requirements in a college interior design major. Taking advanced placement (AP) classes in the general studies areas of English, math and sciences gives you the opportunity to take elective classes that might not normally fit into your college schedule.
Drafting and AutoCAD classes are very important and will be required in the college program; they are offered at many high schools. Art and sketching or drawing classes will help develop the artistic and creative side a future professional needs. An art class such as sculpture or ceramics can help develop your three-dimensional sense of design. You might even try to squeeze in a general business class, as business topics will likely be required in college.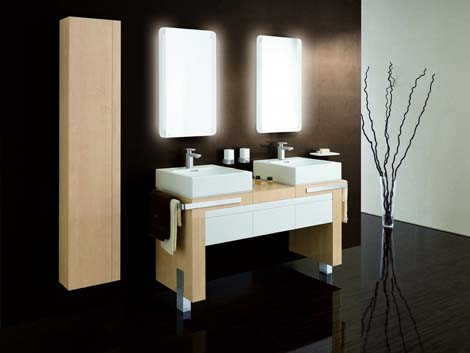 Bathroom furniture by Kludi - the Esprit
Choosing an Educational Program
One factor in choosing and educational program is whether it meets the requirements you need to qualify for the National Council for Interior Design Qualification (NCIDQ) examination. States that license interior designers required the NCIDQ exam for licensure. If the program you are considering does not meet the minimal educational requirements established by your state and by NCIDQ, you will not be allowed to take the exam. This could limit your role in the interior design profession even if your jurisdiction does not have interior design legislation at this time.
Another factor to consider is choosing your educational preparation is the faculty. The background and experience of those teaching the classes is important. A strong faculty whose members have practice backgrounds is vital. In four and five years school, one or more of the faculty may be oriented to research rather than practice. These teachers provide valuable instruction in lecture classes such as design theory and history of furniture. Both practitioners and research-oriented faculty are important to the program.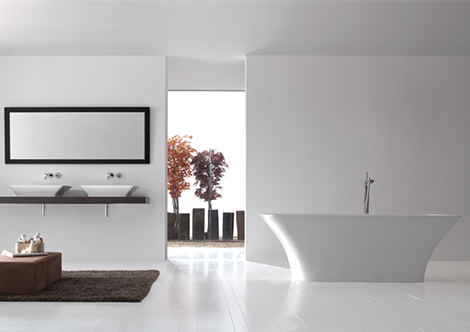 Freestanding Tub by Victoria & Albert
Whether or not the program is accredited by the Council for Interior Design Accreditation (CIDA, formerly FIDER) is another important factor to consider when selecting an interior design program. Accreditation from CIDA means that curriculum, faculty, and support of the school's administration meet standards accepted by the profession. Some states require that interior designers who practice in the state have graduated from a CIDA-accredited program.
Another consideration is the location of the school. A college located in a large urban area has an advantage of giving students the opportunity to visit local museums, design firms, and project locations within easy reach of the school. It is likely to be a school with a larger group of students in the program. That can be positive as this larger group of peers gives students more opportunity to meet new people.
Here is the list of the CIDA-Accredited Interior Design Programs in the state of Florida. (If you would like to see school in other states you can always check the CIDA Web Site: www.accredit-id.org)
Ai Miami International University of Art and Design
Interior Design Department
Miami, FL
www.ifac.edu
Art Institute of Fort Lauderdale
Interior Design Department
Fort Lauderdale, FL
www.aii.edu/fortlauderdale
Florida International University
Interior Design Department
School of Architecture
Miami, FL
www.fiu.edu/~soa
Florida State University
Department of Interior Design
College of Visual Arts, Theatre and Dance
Tallahassee, FL
www.interiordesign.fsu.edu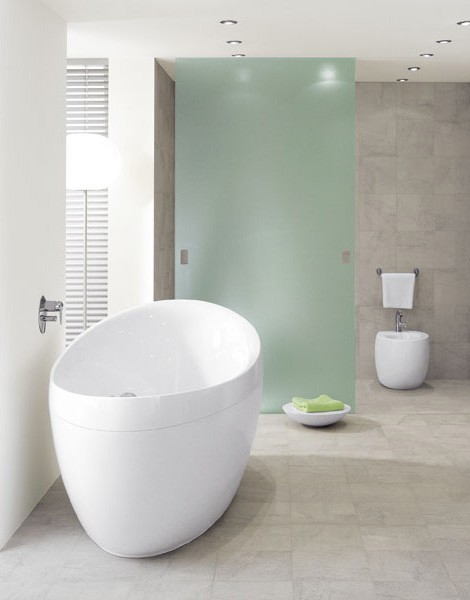 Freestanding Tub by villeroy-boch-tub-aveo
International Academy of Design and Technology
Interior Design Program
Tampa, FL
www.academy.edu
Ringling School of Art and Design
Interior Design Department
Sarasota, FL
www.ringling.edu
University of Florida
Department of Interior Design
College of Design, Construction, and Planning
Gainesville, FL
www.web.dcp.ufl.edu/interior