Specialties
Most of people think of interior design specialties in terms of two large categories: residential and commercial. Residential interior design focuses on private living places such as freestanding single-family dwellings, condominiums, and apartments. This area of interior design most likely comes to mind since it gets so much attention from the media. Commercial interior design addresses a large range of business and government-owned facilities such as hospitals, hotels, schools, government office buildings, and corporate offices.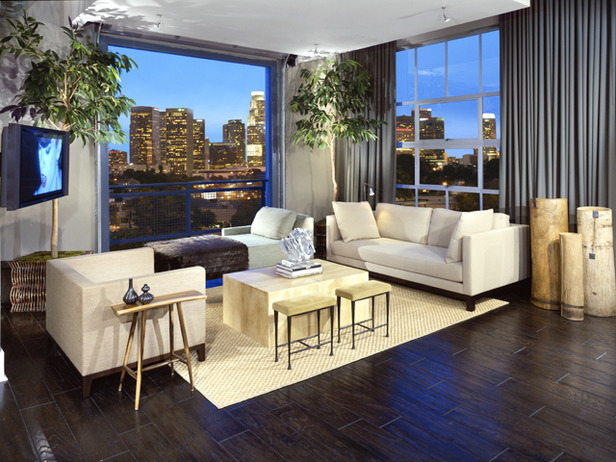 Contemporary Living Room by Kenneth Brown
Residential Design
When specializing in residential interior design, the professional may work on projects involving the entire house, perhaps from the initial planning stage, in conjunction with the architect or custom home builder. Residential design projects can also involve the more straightforward redecorating of a residence. A remodeling project can involve moving nonload-bearing walls, replacing cabinets, relocating plumbing fixtures, and other mechanical elements. Remodeling might also lead to adding a room to the house. In some jurisdictions, it is important to point out that these projects must be done with an architect. Redecorating involves changing architectural finishes like walls, flooring, and ceiling. It can also extend to replacing window treatments and planning new furniture items.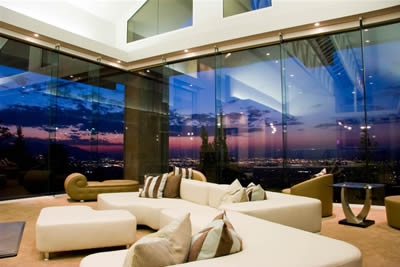 Modern Living Room
Aging in Place
The concept of aging in place is not new. It has received unprecedented attention in the late 20th century as the mature generation - the parents of the baby boomers – began to choose to stay in their homes into retirement and beyond. Designing or remodeling homes for adults who wish to age in place brings many challenges to designers. For example, materials specifications need to be made with safety in mind, as the polished stone floor used in home for younger adults can be especially hazardous for the mature and senior adult. Door handles and faucet handles that require grasping can be very difficult for the person with moderate to severe arthritis. Door widths and thresholds can impede movement for someone in a wheelchair or who must use a walker.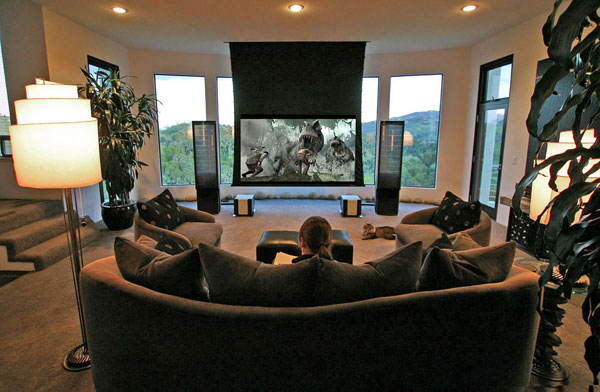 Modern Living Room
Commercial
Commercial interior design involves the design of public spaces for the purpose of private and nonprofit business. It is generally agreed that public spaces are interiors where the general public may enter, although, of course there may still be some restrictions. Examples of for-profit businesses are movie theaters, hotels, restaurants, stores, and medical suites, while government buildings are nonprofit business facilities. Any type of business can restrict entry by the general public into certain areas of the business facility. For example, many corporate offices limit entry to employees. A restaurant does not generally allow customers into the kitchen. All commercial interior design, regardless of specialty, has certain common considerations. Commercial interior design projects must be executed with adherence to strict building, fire safety, and accessibility codes. Commercial clients are generally budget-conscious, and the concept of "cheaper, better, faster" is common for commercial projects.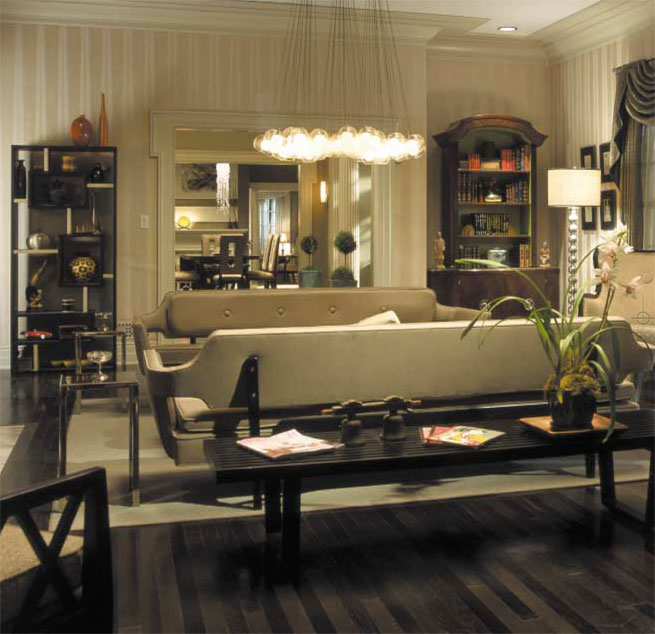 Contemporary Living Room - "Mr. and Mrs Smith"
Commercial subcategories
Professional Offices
Law
Accounting
Stockbrokers
Real estate brokers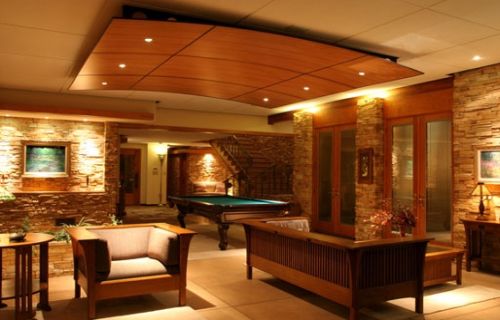 Contemporary Living Room
Healthcare
Hospital
Assisted living facilities
Medical and dental suites
Psychiatric facilities
Outpatient services
Medical laboratories
Veterinary clinics
Pediatric facilities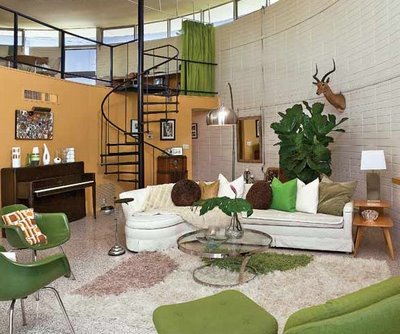 Contemporary Living Room
Hospitality and entertainment/recreation
Hotels, motels, and resorts
Restaurants
Health clubs and spas
Park facilities
Country clubs
Museums and galleries
Sports complexes
Convention centers
Retail Facilities/Merchandising
Malls and shopping centers
Department stores
Specialty stores
Gift shops
Visual merchandising for trade shows
Trade showrooms
Institutional
Government offices and facilities
Financial institutions; banks, credit unions
Elementary, secondary, and high schools
Colleges and Universities
Day care centers
Churches and other religious facilities
Industrial facilities
Manufacturing facilities
Training facilities
Transportation
Airport terminals
Tour ships
Custom and commercial airplanes
Recreational vehicles
Sustainable Design
Sustainable design reaches into all types of commercial spaces as well as private residences. Clients are increasingly demanding healthy enviroments and products that do as little harm to occupants as is possible. There is great opportunity for interior designers – regardless of their – specialty to become engaged in design philosophies that embrace sustainable design theories and practices.
Restoration and Adaptive Use Design
Restoration of interior and, of course, exteriors is precise and highly specialized work. Design professionals in this specialty often obtain additional educational background in architecture, art and architectural history, and even archaeology. In addition, the restoration of a historic building for contemporary use – not all become museums – involves special concerns for building code applications, safety, and the integration of modern materials with a structure built before the advent of modern codes and construction methods.
Adaptive Use is a related specialty that involves modifying a structure or its interior from one use to a relatively different or even totally different use – for example, a residence that is redesigned as a bed and breakfast inn or a fast food franchise outlet as a real state office. In many cases, the original exterior design remains the same or similar while the interior changes dramatically.