Design Process
A well-designed interior expresses everything from the personality of a homeowner's gourmet kitchen to the exciting ambiance of a trendy restaurant. Designing the interiors of homes takes a special understanding of people and the ability to interpret the intangible ideas and feelings expressed by the homeowner into a tangible and answer created of furniture, colors, textures, objects, and safe planning concepts. In a similar way, the commercial interior designer must interpret the needs of a business to provide a functional office, hotel, medical space, and dozens of other interiors while also making that space safe and aesthetically pleasing for the employees and users.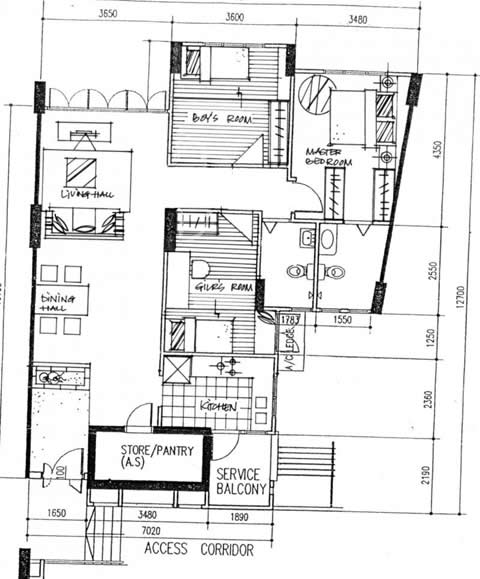 Floor Plan
Project Development
Project Development comprises many activities thought of as business practices. The activities of this project phase include marketing and prospecting for a new client, researching by the design firm into basic client and project needs in order to develop an understanding of what the project will involve, and the preparation of the actually agreement or contract that outlines the work to be performed.
Programming
Determine specific client needs, goals, and project objectives.
Check existing site conditions.
Review existing or in-development floor plans.
Review need for consultants.
Research and review code issues.
Evaluate existing furniture, furnishings, and equipment (FF&E).
Finalize project program using graphics and written methods.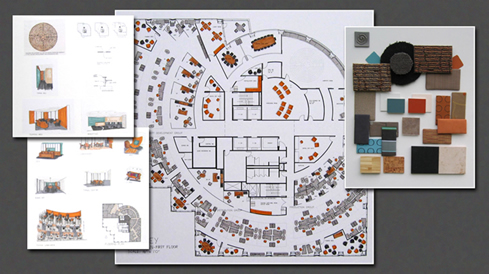 Design Idea Board
Schematic Design
Begin initial space planning and furniture planning.
Develop other conceptual sketches as needed.
Develop preliminary materials and products specifications.
Update programming information as needed.
Prepare preliminary budgets.
Ensure proposed design solutions comply with codes and regulations.
Meet with any needed consultants such as architect, contractor, and engineers.
Present preliminary concepts to client.
Design Development
Refine space plan and furniture plan.
Refine materials and products specifications.
Refine budgets.
Verify all code issues as related to refine plans.
Prepare other design documents needed to clarify design concepts such as lighting plans, elevations, perspectives, and sample boards.
Provide presentation of concepts to client.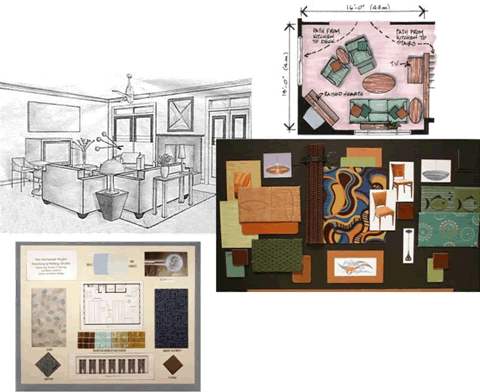 Design Idea Board
Contract Documents
Prepare working drawings and specifications of approved plans and concepts.
Obtain required permits and approvals.
Consult as needed with architect, contractor, engineer, etc.
Prepare and distribute bid documents.
Review contractor schedules.
Contract Administration
Issues necessary addenda.
Collect bids and make recommendations
Provide for client review and acceptance of work in progress
Issue purchase others, invoices, and payments as client agent.
Conduct periodic site inspections.
Review submitted shop drawings and samples.
Track orders of FF&E.
Conduct final walk-through.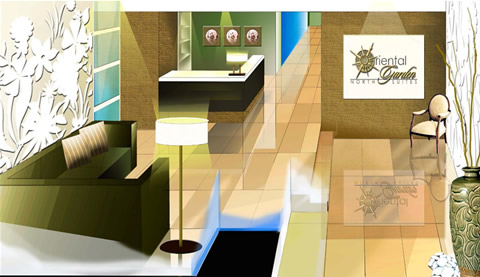 Computerized 2D-Drawing